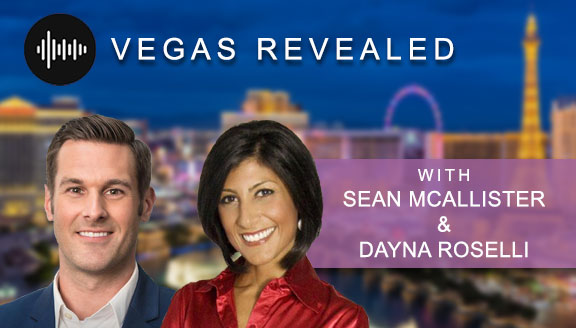 A new travel-sized version of Vegas Revealed can now be heard on The VIBE.
The Las Vegas City Council approved the Boring Company's proposal to bring the underground Vegas Loop to city limits. The plans will also connect the Convention Center to Resorts World. The Loop was already approved by Clark County Commissioners last October.
The Cosmopolitan Las Vegas welcomes back rock icon Billy Idol for a five-show run in November.
The legendary hip-hop group Cypress Hill will join the Summer Nights Concert Series lineup at Resorts World Las Vegas.
Country singer Brad Paisley will return to Encore Theater at Wynn Las Vegas for two back-to-back performances of his "Acoustic Storyteller" show on Friday, November 4th and November 5th.
Sebastian Maniscalco will return to Encore Theater at Wynn Las Vegas on Oct. 8 and 9, with back-to-back performances at 7 p.m. and 10 p.m. each night. The four-show run is a continuation of his popular Nobody Does This Tour.
Sean and Dayna travel to America's Scariest Motel in Tonopah, Nevada. Interviews and details about the world famous Clown Motel.
Vegas Revealed is hosted by longtime broadcasters, Sean McAllister and Dayna Roselli. Both Sean and Dayna have a combined 40 years in the broadcasting industry and have each worked 15 years on-air in Las Vegas. Each week, they will share their Las Vegas experiences, interview guests (performers, celebrities, insiders, longtime residents, and friends) about anything Las Vegas. Sean and Dayna will also share some of their useful Las Vegas tips! As longtime locals in the media industry, they have a lot of insider tips that will help you navigate Las Vegas. The show is recorded from the entertainment capital of the world!