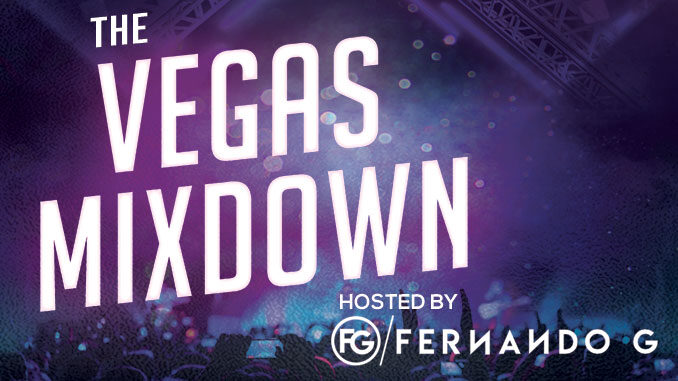 The Party is Back on the Vibe!
Join our DJ, Fernando G as he lights up the airwaves with an amazing party vibe every Saturday night. Featuring guest DJ's from Las Vegas' premier wedding DJs, Meadows Djs. Every Saturday night from 8pm to midnight, we will be bring the club to you. Enjoy great mixes by talented DJs, win cool prizes and find out what clubs you need to be at on the Vegas Strip!
The Vegas MixDown s sponsored by Meadows DJs. Providing sound and energy for your event. From weddings to corporate events, Meadows DJs is Las Vegas' premier wedding DJs. To schedule an appointment, call 702-329-8087 or Click Here for more information.