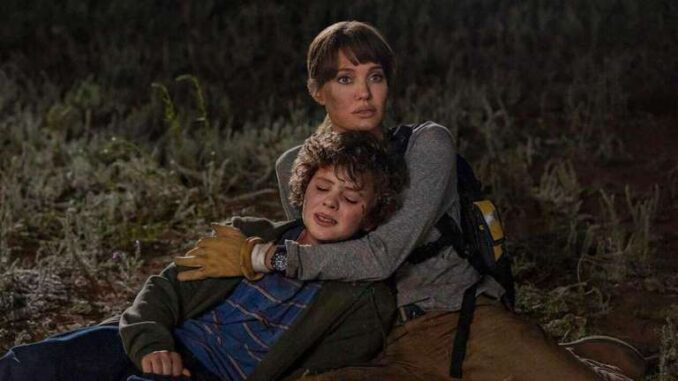 Still reeling from the loss of three lives, Hannah is a smoke jumper who's perched in a watchtower high above the Montana wilderness. She soon encounters Connor, a skittish boy who's bloodied, traumatized and on the run in the remote forest. As Hannah tries to bring him to safety, she's unaware of the real dangers to follow: two relentless killers hunting Connor, and a fiery blaze consuming everything in its path.
Our favorite Las Vegas media critic Josh Bell has checked it out. Find out how many bells he gives this film in this Few Seconds of Cinema:
For more from Josh, enjoy "Awesome Movie Year", a podcast he co-hosts with filmmaker and comedian Jason Harris. Each season looks at why a certain year was an awesome movie year. Each episode focuses on a different film from the year being investigated.