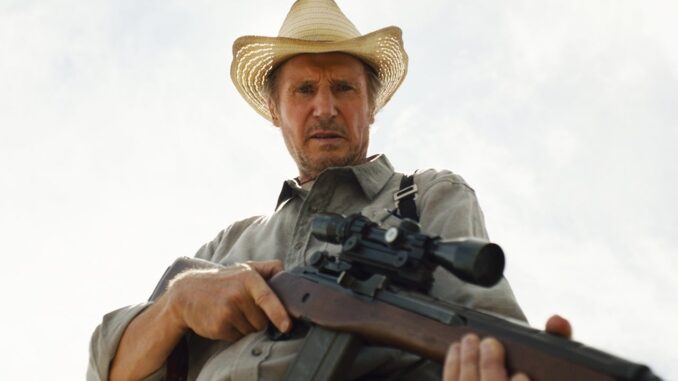 Jim is a former Marine who lives a solitary life as a rancher along the Arizona-Mexican border. But his peaceful existence soon comes crashing down when he tries to protect a boy on the run from members of a vicious cartel.
Our resident Las Vegas media critic, Josh Bell has had a look. Click play below to hear his thoughts.
Josh is a writer by trade. Here are his thoughts in written form.
For more from Josh, enjoy "Awesome Movie Year", a podcast he co-hosts with filmmaker and comedian Jason Harris. Each season looks at why a certain year was an awesome movie year. Each episode focuses on a different film from the year being investigated.