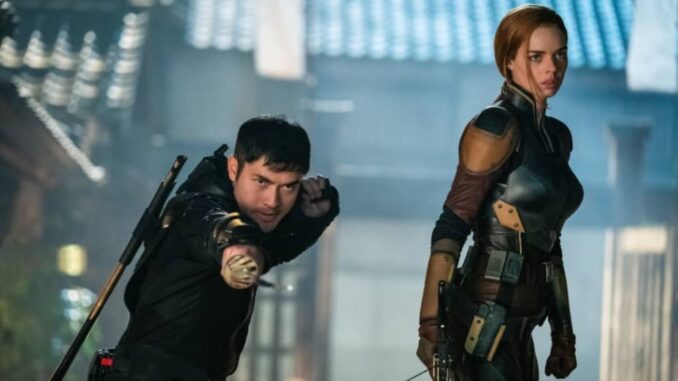 An ancient Japanese clan called the Arashikage welcomes tenacious loner Snake Eyes after he saves the life of their heir apparent. Upon arrival in Japan, the Arashikage teach him the ways of the ninja warrior while also providing him something he's been longing for: a home. However, when secrets from Snake Eyes' past are revealed, his honor and allegiance get tested — even if that means losing the trust of those closest to him.
Our favorite Las Vegas media critic Josh Bell has checked it out. Find out how many bells he gives this film in this Few Seconds of Cinema:
For more from Josh, enjoy "Awesome Movie Year", a podcast he co-hosts with filmmaker and comedian Jason Harris. Each season looks at why a certain year was an awesome movie year. Each episode focuses on a different film from the year being investigated.