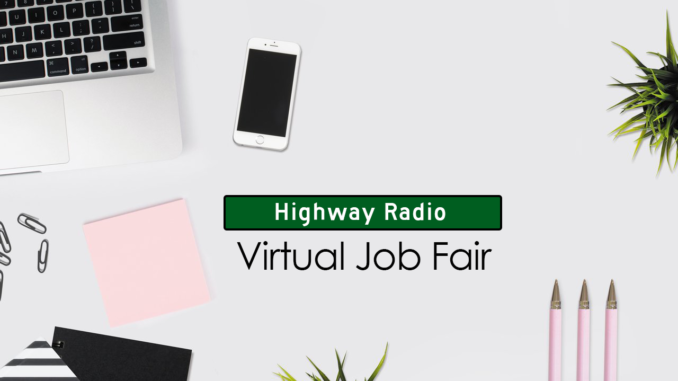 Highway Radio – Virtual Job Fair
Employer's and Workers: Connect Here, Free!
Employers, post your open job opportunities here. Need a job? Find one here. Post an ad about your skills, qualifications, and contact information. Looking to fill a position with your company? Post a job a listing!
Use the comments section below.