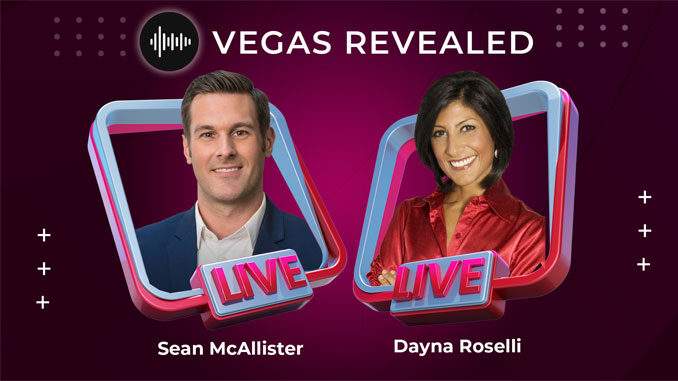 A new travel-sized version of Vegas Revealed can now be heard on The VIBE.
Formula One is coming to Las Vegas! Dates were announced this week. The most anticipated Grand Prix in motorsports history is scheduled to take place the week before Thanksgiving on November 18, 2023.
Donny Osmond has extended his solo residency inside Harrah's Las Vegas Showroom into 2023.
The Las Vegas Aces are the WNBA Champions! The team celebrated with a parade and rally on the Las Vegas strip.
Miranda Lambert kicks off her "Velvet Rodeo The Las Vegas Residency" show on Friday. The show is scheduled for a run of 24 shows at Zappos Theater at Planet Hollywood.
Vegas Revealed is hosted by longtime broadcasters, Sean McAllister and Dayna Roselli. Both Sean and Dayna have a combined 40 years in the broadcasting industry and have each worked 15 years on-air in Las Vegas. Each week, they will share their Las Vegas experiences, interview guests (performers, celebrities, insiders, longtime residents, and friends) about anything Las Vegas. Sean and Dayna will also share some of their useful Las Vegas tips! As longtime locals in the media industry, they have a lot of insider tips that will help you navigate Las Vegas. The show is recorded from the entertainment capital of the world!