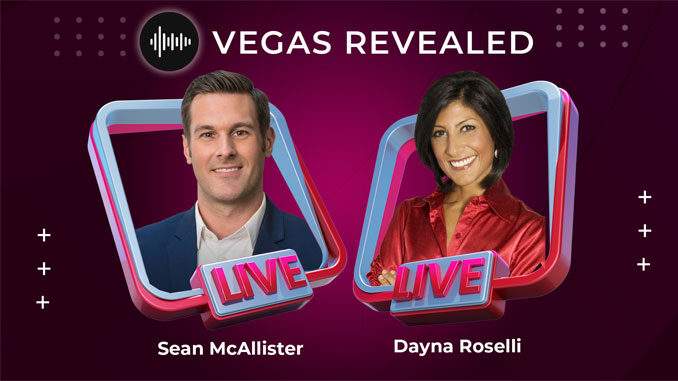 A new travel-sized version of Vegas Revealed can now be heard on The VIBE.
– Enchant adds a second Las Vegas location for the holiday season. In addition to returning to the Las Vegas Ballpark, another Enchant location will open at resorts World.
– Bryan Adams returns to Wynn Las Vegas in early 2023 for six shows of his So Happy It Hurts tour.
– Sara Evans is set to perform at Santa Fe Station on November 25.
– The Docksiders have launched the group's first ever yachtrock residency in Las Vegas at the Rio.
– MGM Grand has updated its Lobby Bar experience with a new beverage program. 
Vegas Revealed is hosted by longtime broadcasters, Sean McAllister and Dayna Roselli. Both Sean and Dayna have a combined 40 years in the broadcasting industry and have each worked 15 years on-air in Las Vegas. Each week, they will share their Las Vegas experiences, interview guests (performers, celebrities, insiders, longtime residents, and friends) about anything Las Vegas. Sean and Dayna will also share some of their useful Las Vegas tips! As longtime locals in the media industry, they have a lot of insider tips that will help you navigate Las Vegas. The show is recorded from the entertainment capital of the world!