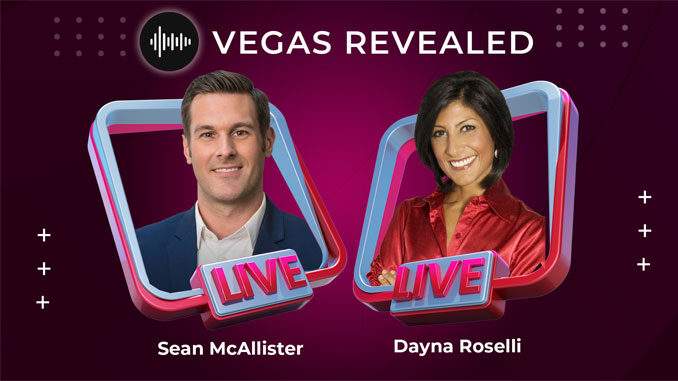 A new travel-sized version of Vegas Revealed can now be heard on The VIBE.
– Duran Duran will return to the Wynn Las Vegas for two back-to-back performances over Halloween weekend.
– The Millennium Tour: Turned Up! Is coming to the MGM Grand Garden Arena on November 25th.
– The Age of Chivalry Renaissance Festival Returns for Its 28th Year at Sunset Park October 7 – 9.
– Life is Beautiful has announced their Week of Beautiful programming, which includes pre-festival performances and after party celebrations hosted across Las Vegas.
– The Marshall Tucker Band will perform at Sante Fe Station on September 9th
Vegas Revealed is hosted by longtime broadcasters, Sean McAllister and Dayna Roselli. Both Sean and Dayna have a combined 40 years in the broadcasting industry and have each worked 15 years on-air in Las Vegas. Each week, they will share their Las Vegas experiences, interview guests (performers, celebrities, insiders, longtime residents, and friends) about anything Las Vegas. Sean and Dayna will also share some of their useful Las Vegas tips! As longtime locals in the media industry, they have a lot of insider tips that will help you navigate Las Vegas. The show is recorded from the entertainment capital of the world!