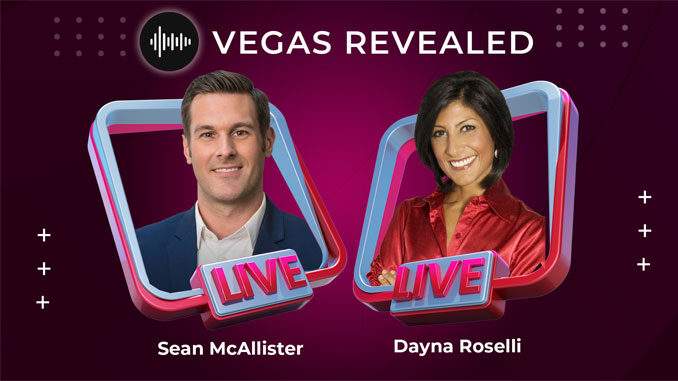 A new travel-sized version of Vegas Revealed can now be heard on The VIBE.
Formula 1 excitement is revving up with a pep rally and fan party happening at Caesars Palace on November 5. There will be a variety of interactive experiences and a car run.
November 5 is also the day that F1 tickets go on sale to the public for the race. Tickets will be sold as three-day passes and start at $500 with a variety of viewing locations to choose from.
Dancing With the Stars brings its touring show to The Pearl at the Palms on March 12. See your favorites from the show live on-stage in the new production. Show time is set for 8:00 p.m.
November marks the 100th anniversary of the discovery of King Tut's tomb. To mark the occasion the Las Vegas Natural History Museum is holding a one-night event on November 4. An acclaimed archeologist will be there along with belly dancers and character actors. Get tickets and additional information at lvnhm.org.
Radio and TV personality Bobby Bones will bring his comedy show to the Encore Theater at Wynn Las Vegas on Saturday, December 3. The show combines comedy with Bones' inspirational stories of his path to success.
Bruno Mars has added 10 new show dates at Dolby Live at Park MGM for 2023. The newly announced performances are at the end of January and into February. And don't forget you can ring in the new year with Mars during his previously announced shows on December 30 and 31. 
Vegas Revealed is hosted by longtime broadcasters, Sean McAllister and Dayna Roselli. Both Sean and Dayna have a combined 40 years in the broadcasting industry and have each worked 15 years on-air in Las Vegas. Each week, they will share their Las Vegas experiences, interview guests (performers, celebrities, insiders, longtime residents, and friends) about anything Las Vegas. Sean and Dayna will also share some of their useful Las Vegas tips! As longtime locals in the media industry, they have a lot of insider tips that will help you navigate Las Vegas. The show is recorded from the entertainment capital of the world!