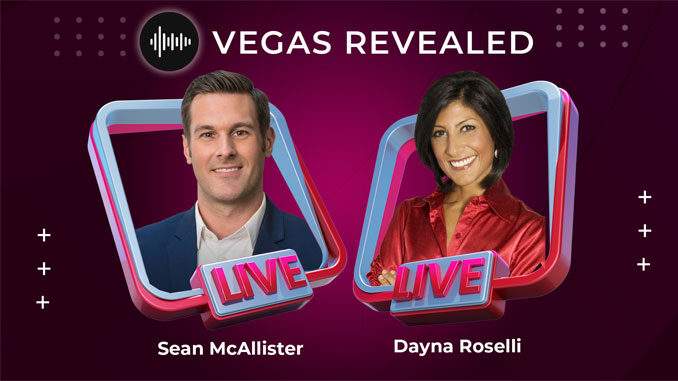 A new travel-sized version of Vegas Revealed can now be heard on The VIBE.
"Bat Out Of Hell: The Musical" is officially opened at Paris Las Vegas. The rock musical is based on Meat Loaf's album Bat Out Of Hell.
Downtown Container park will be hosting Sunday night spooky movies from now until Halloween. There will also be zumba classes and trick or treating around the park.
Foreigner returns to the Venetian in 2023. The newly announced shows are set for March and April.
A new Las Vegas app just launched called VegasNearMe. It has everything fun to do and see in Las Vegas. It's available in the Apple App store right now.
Vegas Revealed is hosted by longtime broadcasters, Sean McAllister and Dayna Roselli. Both Sean and Dayna have a combined 40 years in the broadcasting industry and have each worked 15 years on-air in Las Vegas. Each week, they will share their Las Vegas experiences, interview guests (performers, celebrities, insiders, longtime residents, and friends) about anything Las Vegas. Sean and Dayna will also share some of their useful Las Vegas tips! As longtime locals in the media industry, they have a lot of insider tips that will help you navigate Las Vegas. The show is recorded from the entertainment capital of the world!