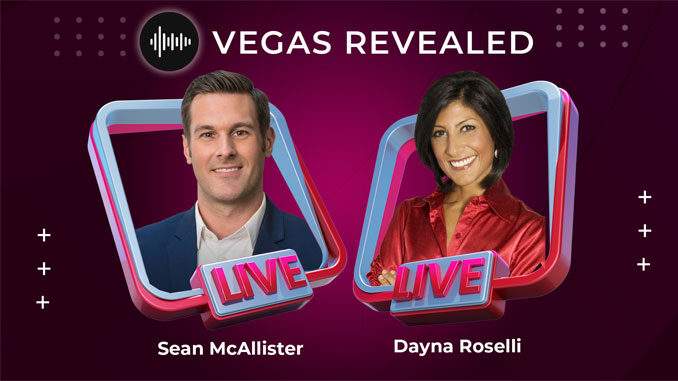 A new travel-sized version of Vegas Revealed can now be heard on The VIBE.
NASCAR weekend returns to Las Vegas October 14-16. We went to the Las Vegas Motor Speedway to talk with the track's general manager Chris Powell.
Wynn Las Vegas announced a new multi-million dollar production show called "Awakening." Show creators tell us it's one of the most technologically advanced live stage shows ever. The grand opening is set for November 8th.
Ed Sheeran announced that he'lll make a tour stop at Allegiant Stadium on Saturday, September 9, 2023.
After his debut weekend at Resorts World, extreme illusionist David Blaine has added more Las Vegas show dates. In addition to shows already planned for October and December of this year, six new shows have been added in 2023.
Rock legend Rod Stewart will return to Las Vegas in the new year with 13 shows at Caesars Colosseum.
Vegas Revealed is hosted by longtime broadcasters, Sean McAllister and Dayna Roselli. Both Sean and Dayna have a combined 40 years in the broadcasting industry and have each worked 15 years on-air in Las Vegas. Each week, they will share their Las Vegas experiences, interview guests (performers, celebrities, insiders, longtime residents, and friends) about anything Las Vegas. Sean and Dayna will also share some of their useful Las Vegas tips! As longtime locals in the media industry, they have a lot of insider tips that will help you navigate Las Vegas. The show is recorded from the entertainment capital of the world!