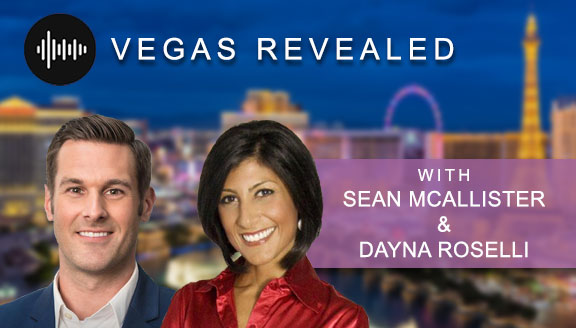 A new travel-sized version of Vegas Revealed can now be heard on The VIBE.
Here's the latest Highway Radio Vegas Revealed Update:
UFC International Fight Week returns to Las Vegas on Monday June 27th to July 3rd. The event includes a 2-day fan experience at the Las Vegas Convention Center.
The Sand Dollar Downtown is open and rocking! The new spot is located inside the Plaza Hotel and Casino. The live music is free and the parking is free too with validation from the bartenders.
A new sexy cabaret style show is now open at The Strat! ROUGE is an adults only show that combines comedy, sexy situations, acrobatics and more. The show's creator tells Vegas Revealed why this show is needed in Las Vegas.
At Drai's nightclub on top of the Cromwell, Chris Brown will kick off a new multi-year residency with the club on June 11th.
Vegas Revealed is hosted by longtime broadcasters, Sean McAllister and Dayna Roselli. Both Sean and Dayna have a combined 40 years in the broadcasting industry and have each worked 15 years on-air in Las Vegas. Each week, they will share their Las Vegas experiences, interview guests (performers, celebrities, insiders, longtime residents, and friends) about anything Las Vegas. Sean and Dayna will also share some of their useful Las Vegas tips! As longtime locals in the media industry, they have a lot of insider tips that will help you navigate Las Vegas. The show is recorded from the entertainment capital of the world!