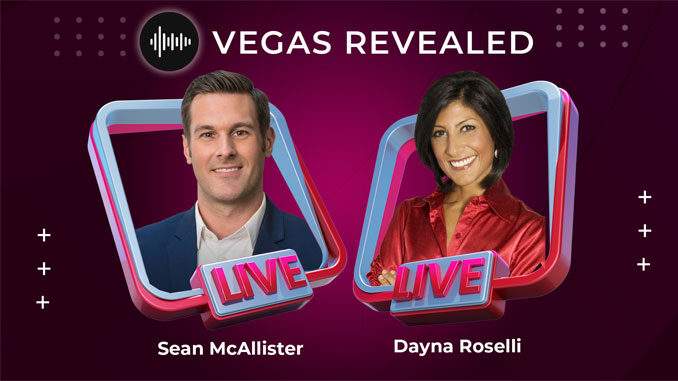 A new travel-sized version of Vegas Revealed can now be heard on The VIBE.
– Halo.Car launches hi-tech rental service in Downtown Las Vegas.
– Adam Lambert announced a series of Halloween themed shows at Wynn Las Vegas October 26, 28 & 29.
– Grammy winner Lauren Daigle is set to perform at the Resorts World Theater on Saturday, September 24.
– Christopher Cross celebrates the 40th anniversary of his debut album with a show at the Pearl at the Palms on September 30.
– Social Distortion will rock the House of Blues on December 15.
Vegas Revealed is hosted by longtime broadcasters, Sean McAllister and Dayna Roselli. Both Sean and Dayna have a combined 40 years in the broadcasting industry and have each worked 15 years on-air in Las Vegas. Each week, they will share their Las Vegas experiences, interview guests (performers, celebrities, insiders, longtime residents, and friends) about anything Las Vegas. Sean and Dayna will also share some of their useful Las Vegas tips! As longtime locals in the media industry, they have a lot of insider tips that will help you navigate Las Vegas. The show is recorded from the entertainment capital of the world!