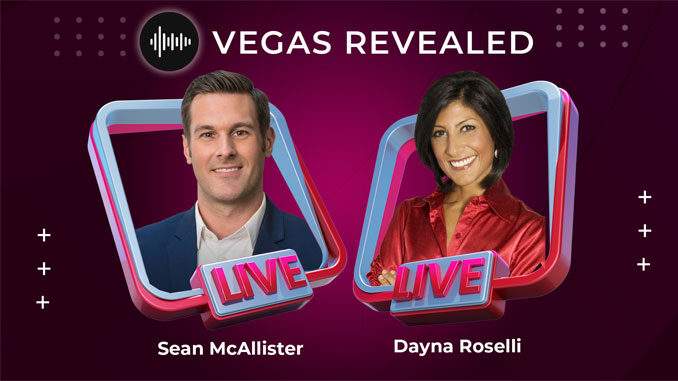 A new travel-sized version of Vegas Revealed can now be heard on The VIBE.
Elton John has just announced a Vegas stop on his "Farewell Yellow Brick Road Tour." Sir Elton John plans to play Allegiant Stadium on November first.

The Vegas Loop continues its underground expansion with the opening of the Resorts World station. The tunnel system is designed to move passengers between the halls of the Las Vegas Convention Center… and ultimately between more resorts, arenas, downtown attractions and even the airport. Vegas Revealed talked to Steve Hill, the president and CEO of the LVCVA.
The world famous gospel brunch inside the House of Blues is adding new through the end of the year. Dates in October, November and December have just beenadded. All gospel brunch shows start at 10 a.m.
Vegas Revealed is hosted by longtime broadcasters, Sean McAllister and Dayna Roselli. Both Sean and Dayna have a combined 40 years in the broadcasting industry and have each worked 15 years on-air in Las Vegas. Each week, they will share their Las Vegas experiences, interview guests (performers, celebrities, insiders, longtime residents, and friends) about anything Las Vegas. Sean and Dayna will also share some of their useful Las Vegas tips! As longtime locals in the media industry, they have a lot of insider tips that will help you navigate Las Vegas. The show is recorded from the entertainment capital of the world!