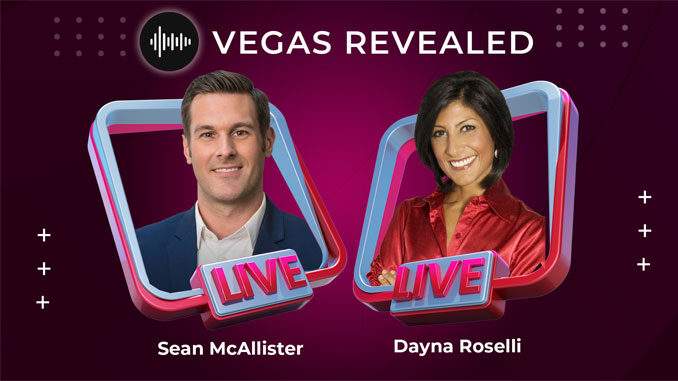 A new travel-sized version of Vegas Revealed can now be heard on The VIBE.
Circa Sports will host its Circa Football Preview on August 27th.
New York-New York is remodeling its rooms and suites.
Jeff Beck's tour will stop at the Pearl Concert Theater at the Palms.
The Jonas Brothers will return to Park MGM in November for 3 nights only.
Bat Out Of Hell – The Musical is coming to Paris Las Vegas in the fall.
A $20 million restaurant is scheduled to open on the strip in 2023. 
Vegas Revealed is hosted by longtime broadcasters, Sean McAllister and Dayna Roselli. Both Sean and Dayna have a combined 40 years in the broadcasting industry and have each worked 15 years on-air in Las Vegas. Each week, they will share their Las Vegas experiences, interview guests (performers, celebrities, insiders, longtime residents, and friends) about anything Las Vegas. Sean and Dayna will also share some of their useful Las Vegas tips! As longtime locals in the media industry, they have a lot of insider tips that will help you navigate Las Vegas. The show is recorded from the entertainment capital of the world!