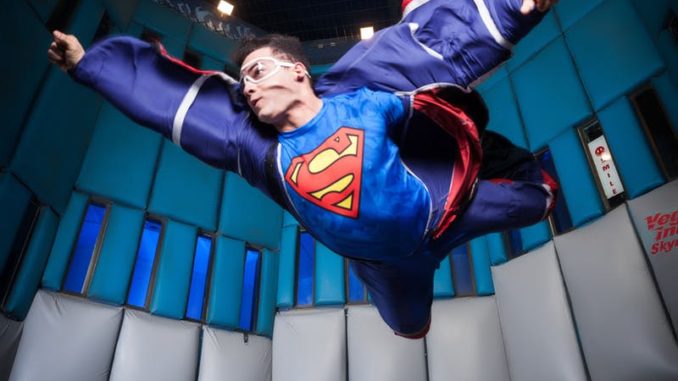 General Manager Dave McMahan dropped by Highway Radio to tell us all about Las Vegas Indoor Skydiving. Click and have a listen to our conversation below.
But basically, you can experience the thrilling sensation of skydiving, without a parachute or airplane, as a 1,000-horsepower motor keeps you soaring through the air in America's original indoor skydiving facility. The propeller turns on and the air begins to flow. You're floating, flying, free-falling through the air with wind speeds up to 120 mph.
No other Las Vegas attraction offers you the chance to defy gravity! If you share our love for the extreme sport of indoor skydiving, you crave adrenaline-inducing Las Vegas activities, or you simply want to try something epic on your Vegas vacation, come test your limits on this exhilarating simulated skydive. Try it more than once, and reach new heights every time!
Podcast: Play in new window | Download
Subscribe: RSS