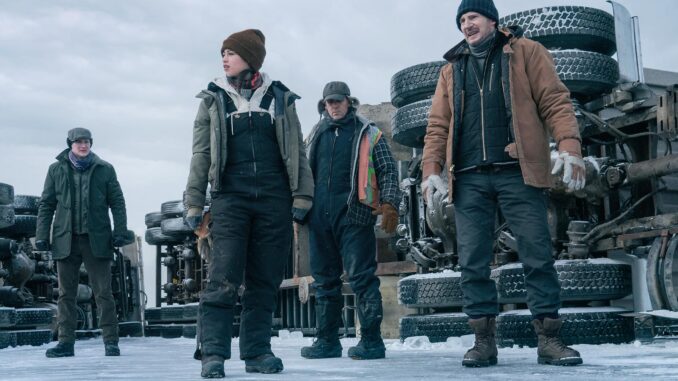 After a remote diamond mine collapses in the far northern regions of Canada, an ice driver leads an implausible rescue mission over a frozen ocean to save the lives of trapped miners despite thawing waters and a threat they never see coming.
Our favorite Las Vegas media critic Josh Bell has checked it out. Find out how many bells he gives this film in this Few Seconds of Cinema:
Josh is a writer by trade; you can read his more in-depth review here: https://www.cbr.com/the-ice-road-movie-review/
For more from Josh, enjoy "Awesome Movie Year", a podcast he co-hosts with filmmaker and comedian Jason Harris. Each season looks at why a certain year was an awesome movie year. Each episode focuses on a different film from the year being investigated.