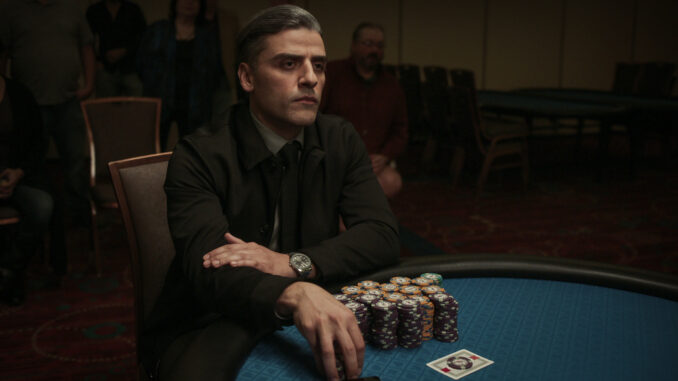 William Tell is a gambler and former serviceman who sets out to reform a young man seeking revenge on a mutual enemy from their past. Tell just wants to play cards. His spartan existence on the casino trail is shattered when he is approached by Cirk, a vulnerable and angry young man seeking help to execute his plan for revenge on a military colonel. Tell sees a chance at redemption through his relationship with Cirk.
Our favorite Las Vegas media critic Josh Bell has checked it out. Find out how many bells he gives this film in this Few Seconds of Cinema:
For even more from Josh, enjoy "Awesome Movie Year", a podcast he co-hosts with filmmaker and comedian Jason Harris. Each season looks at why a certain year was an awesome movie year. Each episode focuses on a different film from the year being investigated.