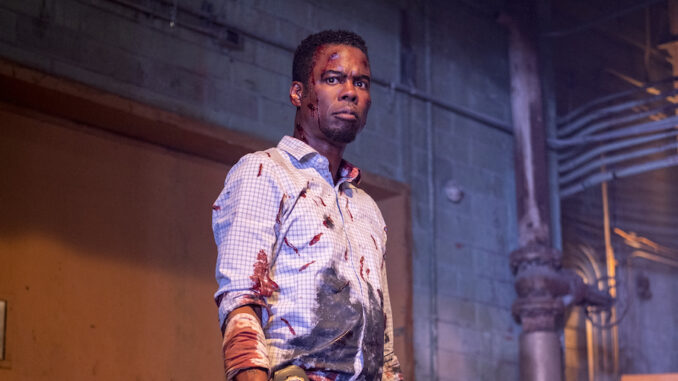 Working in the shadow of his father, Detective Ezekiel "Zeke" Banks and his rookie partner take charge of an investigation into grisly murders that are eerily reminiscent of the city's gruesome past. Unwittingly entrapped in a deepening mystery, Zeke finds himself at the center of the killer's morbid game.
Our favorite Las Vegas media critic Josh Bell, freelance writer and former film editor of Las Vegas Weekly has checked it out. Find out how many bells he gives this film in this Few Seconds of Cinema:
Josh is a writer by trade; here's his more in-depth look at the film: https://www.cbr.com/review-spiral-from-the-book-of-saw/
For more from Josh, enjoy "Awesome Movie Year", a podcast he co-hosts with filmmaker and comedian Jason Harris. Each season looks at why a certain year was an awesome movie year. Each episode focuses on a different film from the year being investigated.