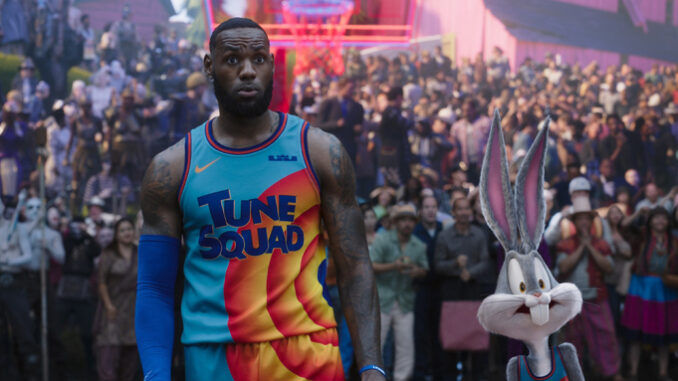 Superstar LeBron James and his young son, Dom, get trapped in digital space by a rogue AI. To get home safely, LeBron teams up with Bugs Bunny, Daffy Duck and the rest of the Looney Tunes gang for a high-stakes basketball game against the AI's digitized champions of the court — a powered-up roster called the Goon Squad.
Our favorite Las Vegas media critic Josh Bell has checked it out. Find out how many bells he gives this film in this Few Seconds of Cinema:
For more from Josh, enjoy "Awesome Movie Year", a podcast he co-hosts with filmmaker and comedian Jason Harris. Each season looks at why a certain year was an awesome movie year. Each episode focuses on a different film from the year being investigated.