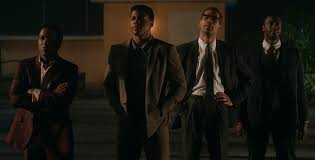 On the night of Feb. 25, 1964, in Miami, Cassius Clay joins Jim Brown, Sam Cooke and Malcom X, and they discuss the responsibility of being successful black men during the civil rights movement.
Our resident Las Vegas media critic, Josh Bell has had a look. Click play below to hear his thoughts.
Josh is a writer by trade; please follow this link for his words about this film.
For more from Josh, enjoy "Awesome Movie Year", a podcast he co-hosts with filmmaker and comedian Jason Harris. Each season looks at why a certain year was an awesome movie year. Each episode focuses on a different film from the year being investigated.