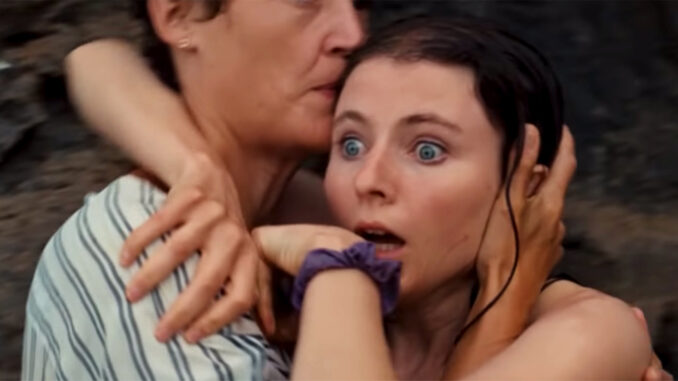 A thriller about a family on a tropical holiday who discover that the secluded beach where they are relaxing for a few hours is somehow causing them to age rapidly reducing their entire lives into a single day.
Our favorite Las Vegas media critic Josh Bell has checked it out. Find out how many bells he gives this film in this Few Seconds of Cinema:
For more from Josh, enjoy "Awesome Movie Year", a podcast he co-hosts with filmmaker and comedian Jason Harris. Each season looks at why a certain year was an awesome movie year. Each episode focuses on a different film from the year being investigated.