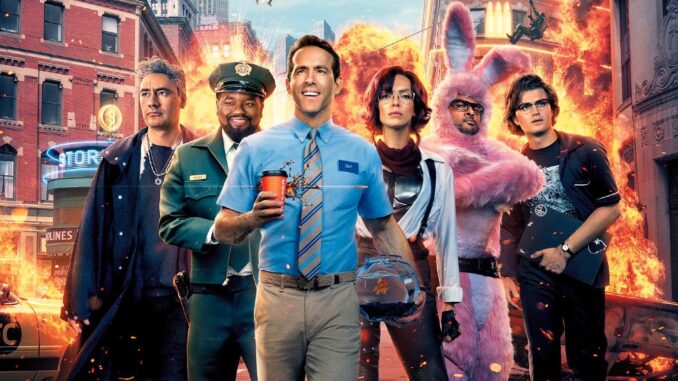 When a bank teller discovers he's actually a background player in an open-world video game, he decides to become the hero of his own story — one that he can rewrite himself. In a world where there's no limits, he's determined to save the day his way before it's too late, and maybe find a little romance with the coder who conceived him.
Our favorite Las Vegas media critic Josh Bell has checked it out. Find out how many bells he gives this film in this Few Seconds of Cinema:
Josh's more in-depth look is available here: https://www.inlander.com/spokane/free-guy-brings-dopey-comedy-and-superficial-musings-to-its-video-game-world/Content?oid=22143616
For even more from Josh, enjoy "Awesome Movie Year", a podcast he co-hosts with filmmaker and comedian Jason Harris. Each season looks at why a certain year was an awesome movie year. Each episode focuses on a different film from the year being investigated.