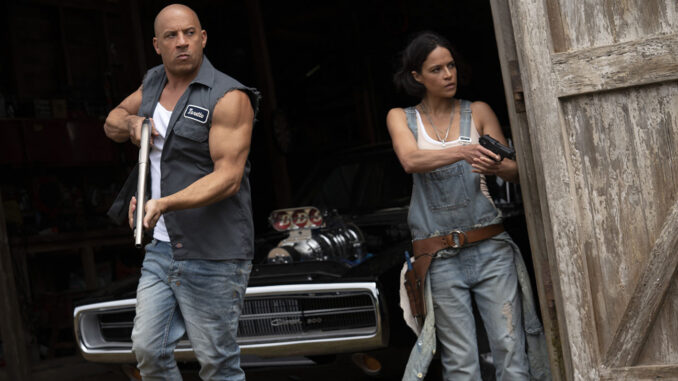 Dom Toretto is living the quiet life off the grid with Letty and his son, but they know that danger always lurks just over the peaceful horizon. This time, that threat forces Dom to confront the sins of his past to save those he loves most. His crew soon comes together to stop a world-shattering plot by the most skilled assassin and high-performance driver they've ever encountered — Dom's forsaken brother.
Our favorite Las Vegas media critic Josh Bell has checked it out. Find out how many bells he gives this film in this Few Seconds of Cinema:
For more from Josh, enjoy "Awesome Movie Year", a podcast he co-hosts with filmmaker and comedian Jason Harris. Each season looks at why a certain year was an awesome movie year. Each episode focuses on a different film from the year being investigated.