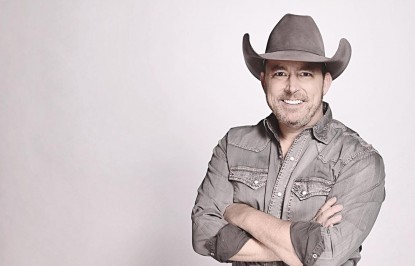 As an observer of life, pointing out the humor in modern culture, Chad Prather has built a loyal following, sold out theaters with his one-man shows and has been featured on Fox News and CNN, among other major national outlets.
Chad stopped by our Pawn Plaza Highway Radio studios today, ahead of his appearance tonight at Treasure Island.
A humanitarian throwing wicked punchlines. A musician whose songs trigger laughter and inspire wisdom. A "modern-day Will Rogers." A self-confessed lover of slapstick who reflects on the state of the world from the driver's seat of his truck on social media. A proud Texan and patriotic American whose role models include George Carlin, Robin Williams, and Bill Hicks.
More info and tickets at https://www.treasureisland.com/shows/event-headliners
Tickets start at only $35.95* (Bring A Friend For $25) with premium seating available at $49.95*, and are on sale soon at the TI Box Office. Please note this show is for ages 18 and older. To charge by phone with a major credit card, call the TI Box Office toll free at 1-866-712-9308 or direct 1-702-894-7722.
* Ticket prices do not include live entertainment tax or box office service fee.
Podcast: Play in new window | Download
Subscribe: RSS