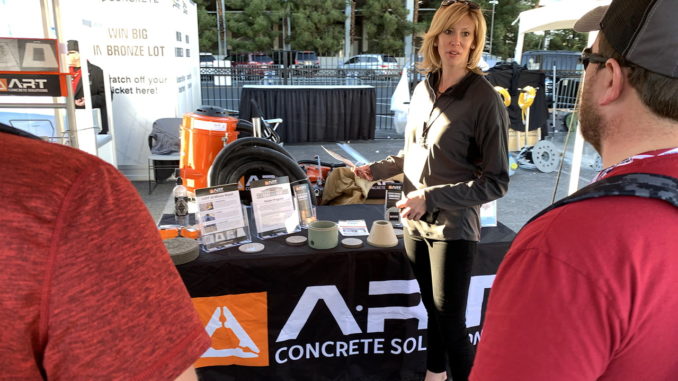 Las Vegas' brutal summers can sear your skin and cause dehydration or heat exhaustion, sometimes even death.
Construction crews know the hazards of working outside during the summer as well as anyone. They also know that, besides posing health risks, the relentless heat can cook concrete too fast.
With the World of Concrete in town — the conference runs through Friday at the Las Vegas Convention Center — the Las Vegas Review-Journal asked around to see how this crucial building material holds up in Southern Nevada when it feels like a turned-up oven outside.
Neil Opfer, associate professor of construction management at UNLV, said construction workers start pouring concrete as early as 2 a.m. during the summer so they can finish "by the time it gets to be really hot."
They also use plenty of so-called curing membranes to keep moisture in the slab, he said.
If concrete is too