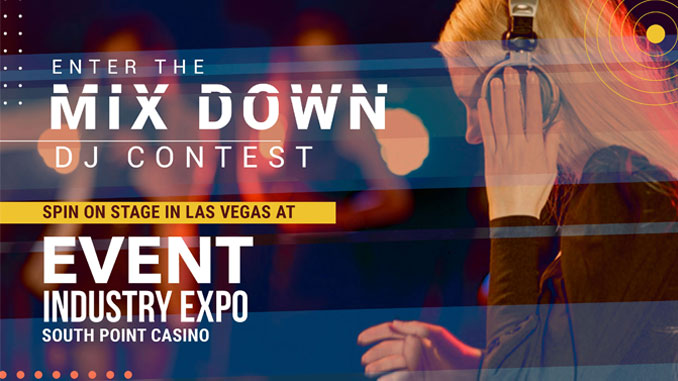 ATTENTION DJS!!! Here is your chance to spin on stage in Las Vegas at the Event Industry Expo happening at the South Point Casino June 5-7.
How to Enter:
Submit a 5-to-10-minute video mix of you showcasing your talent.
Deadline to submit is May 19, 2023
Send via WETRANSFER.com or via a Dropbox Link
No explicit lyrics will be accepted.
Prize Includes:
2-night hotel stay at the South Point Casino Hotel during show period
Your spot-on stage at the South Point Casino Showroom along Fernando G and Mix Down DJs
AND MORE PRIZES TO BE ADDED!
NOTE: Prize does NOT include transportation to and from Las Vegas. Must be 21 & over to participate. Contest rules may be changed without prior notice.
For more information on Event Industry Expo visit EventIndustryExpo.com