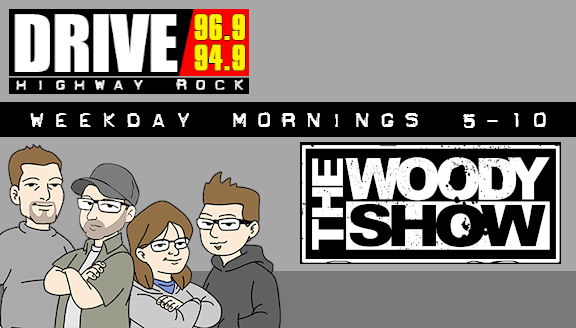 Insensitivity training for a politically correct world.
Weekdays from 5 – 10 a.m. PT, you can listen from Victorville and Barstow, all the way to Las Vegas and Laughlin. And of course, online at https://drive969.com
"The Woody Show" is highly-interactive, socially-engaging appointment radio. Featuring Woody, along with co-hosts Ravey, Greg Gory, Menace and Sebas, "The Woody Show" is described by listeners as "authentic," "raw," "unapologetic" and "recess/happy hour on the radio." In 2016, the popular program was a NAB Marconi Radio Award finalist for "Major Market Personality of the Year." . Fans can follow the show on Facebook, Twitter and Instagram.