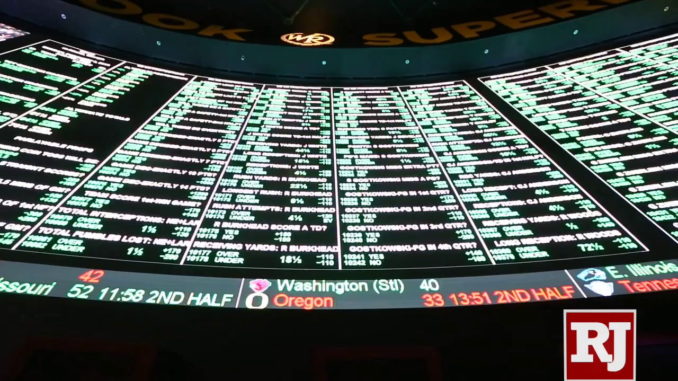 Wiseguys from near and far flocked to the Westgate sportsbook Thursday night for one of the most anticipated days on the sports betting calendar.
The Westgate released its popular Super Bowl prop bets — 442 two-way props on the Patriots-Rams game and more than 1,000 betting options — and sharp bettors quickly pounced on any number they deemed off.
A steady stream of bettors — 90 percent of them sharp, according to Westgate sportsbook vice president Jay Kornegay — waited in line to place up to two $2,000 wagers apiece before going to the back of the line to do it again.
"I look forward to betting the props. It's sort of like the game inside the game," Las Vegas professional sports bettor Jeff Whitelaw said. "You're trying to analyze what you think is going to happen and bet it accordingly.
"For example, I like the under in the game,