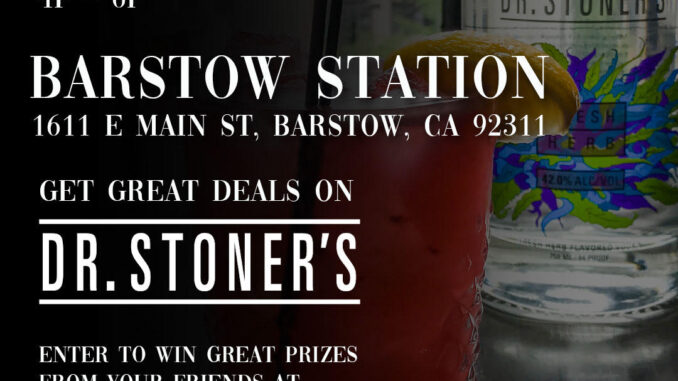 Take a break from your road-trip, and look for the bright yellow Highway Van at Barstow Station, and get inside to Barstow Station Liquor for your Vegas weekend supplies. You're gonna stop in Barstow, anyway, right?
We'll be there from 4-6 PM Friday, 9/4.
Purchase two bottles of Dr. Stoner's Island Bush Herb Rum, Fresh Herb Vodka, Smoky Herb Whiskey and Tequila Hierba Loca, and get a gift with purchase of a complimentary 3 days, two nights in Vegas, a bonus trip to another popular resort destination, and a $100 dining advantage card.
We've got other free stuff, too … like Blu-Ray copies of some of your favorites from Paramount Pictures, like "Pretty In Pink", "Gladiator", "Friday The 13th", and "Braveheart".
Barstow Station:
https://goo.gl/maps/4jsyWFdyBjPELNNA9