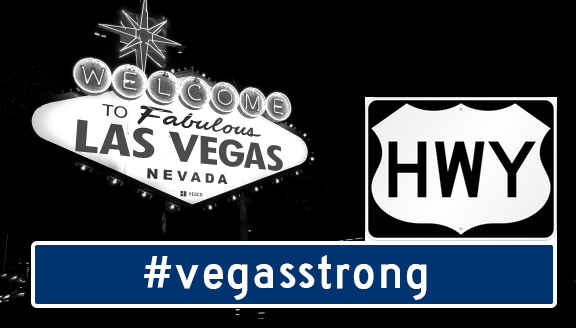 Here are some businesses that are #vegasstrong, and open, serving our community during this difficult time. Please support them. If you have a business that should be included here, please drop us a note: http://highwayradio.com/contact-us/
Rick's Rollin' Smoke BBQ http://rrsbbq.com/ 702-462-9880
Best BBQ in Las Vegas, our neighbors at Pawn Plaza
Beer, wine, and cocktails with your food order.
(Ask about free beer. No, really.)
725 S. Las Vegas Blvd.
Good Pie https://www.goodpie.com/
Award-winning New York-style pizza. Veggie and gluten free options.
Just downstairs from our Pawn Plaza studio.
Offering contact-free pickup and delivery.
Order online at https://www.goodpie.com/ Wed. – Sun. 12 PM – 6 PM
Ricardo's Mexican Restaurant www.ricardosoflasvegas.com
11:30 to 7:30, 7 days a week at the NW corner of Flamingo and Decatur. Offering curbside pickup, delivery with DoorDash, UberEats, Postmates, and GrubHub. Adult beverages are available for pick up as well! An independent, family-owned restaurant. Closing May 15th.
https://www.reviewjournal.com/entertainment/food/ricardos-still-closing-but-not-without-one-final-fiesta-2024121/
702-227-9100
Eggworks and Egg & I http://theeggworks.com/
Vegas favorites for over 30 years, "Egg Works" and "Egg & I Family Restaurants" … with 7 locations throughout the Valley … are open and ready to serve you with take-out and delivery options, 7 days a week starting at 8:00am, through 1 PM weekdays, til 2 PM on Saturday and Sunday. Over 100 menu items available for Breakfast or Lunch.
TeleMDcare https://www.telemdcare.com/ 877-771-8353
Offering Healthcare Services for ONLY $19.90 a month​​ for Family Coverage. Unlimited, 24/7, ZERO co-pay physician access on the nation's largest telehealth network. Sign up takes five minutes and service starts within 24-48 hours. No contract, cancel at any time.
Chanderraj Law Offices
Estate planning law firm serving the Las Vegas area for more than a decade. They do everything on a flat fee basis agreed to in advance. If you are ready to get started call them today at 702-485-3522.
Craig P. Kenny & Associates cpklaw.com 702-380-2800
A Law Firm Committed to the Client, has been serving the Las Vegas community for 25 years and practices primarily in the areas of Motor Vehicle Accidents or any Personal Injury, Workers' Compensation, Criminal Defense, and Traffic Tickets. Even during this pandemic they're working to help you with any of your legal needs!
Regal Upholstery and Drapery regallv.com
Since 1974, Heidi and John Douglas have been part of the Las Vegas Community with their family owned and operated business. If you're on a home-improvement binge during quarantine, they can help. They can reupholster that couch you've been spending all your time on lately! They also do custom window coverings, from shutters and blinds to sheers and blackout drapes and all types of custom valances.
State Farm Insurance lvagt.com
We live here, you live here; and for new and existing customers State Farm is helping. Save 27.5 % on new policies and you don't have to pay until the end of the month. Right now we all need help, so GET A QUOTE NOW.
702-331-3334
Tire Mart https://www.tiremartco.com/
Open as an essential business to keep Las Vegas safe on the road during these unprecedented times. Tire Mart is committed to help our community become #LasVegasStronger
Downtown Summerlin https://summerlin.com/
Downtown Summerlin essential businesses remain open to help you better cope with challenging times. Many of your favorite restaurants are still serving deliciousness through curbside pick-up and delivery. Their
Farmers Market is drive-thru and good health is only a click away with virtual fitness classes.
Pure Water Solutions hydrateyouroffice.com 702-908-6647
A local water and ice company that's all about health, as their systems are all coated with an antimicrobial surface, killing 99.9% of bacteria, viruses, and germs ON CONTACT! Their bottleless water systems offer an UNLIMITED supply of alkaline, Ph balanced drinking water for your office and or home, with pricing that's affordable on even the strictest budget. Mention this ad to qualify for a FREE MONTH trial, PLUS FREE installation during this difficult time.
One Sun Solar 1sunsolar.com 702-309-9300
The leading locally owned solar electric provider since 2007 and voted Best of Las Vegas for the past 2 years. They provide sales, design, installation, and maintenance of residential and commercial solar equipment. They're also specialists in EV car charging units including ChargePoint, commercial led lighting, and … they have zero pushy salespeople. Licensed and NV Energy approved. Financing available.
Moments CBD 702 463 1616
Local business in North Las Vegas with essential natural CBD products that help with Pain, Anxiety, Inflammation and so much more. Moments CBD also carries Washable Medical Masks and Hand Sanitizer with 70% Alcohol, Vitamin E, and Aloe. Moments is offering 50% of all Immune Boosting CBD products. 1311 Craig Road in the Home Depot shopping center.
Aces & Ales https://www.acesandales.com/
To-Go/Pickup
11 AM – 8 PM at Tenaya Location 702-638-BEER (2337)
11 AM – 7 PM at Nellis Location 702-436-7600
50% Off all Craft Beer Growler Fills and Pizza, plus other daily specials!
Cornish Pasty cornishpastyco.com
Tuesday – Saturday 11 AM – 8 PM
Limited Menu with beer, wine, and cocktails.
10 E. Charleston Boulevard 702-862-4538
Mezzo Bistro mezzobistro.com
Doing Curbside, and donating meals daily for families in need; 3 PM – 8 PM
4275 N. Rancho Boulevard 702-944-8880
Hedary's Mediterranean Restaurant hedaryslasvegas.com
To Go and Delivery … along with beer, wine, and cocktails. 7365 W. Sahara Ave., Unit K 702-873-9041
The Mad Fermentist Beer Bar https://www.facebook.com/pages/category/Beer-Bar/The-Mad-Fermentist-107423147439813/
32 oz Growlers filled: $14, 64 oz Growlers filled: $18
$1 Pizza Slices, Apparel and Glassware available.
1115 S Casino Center Blvd