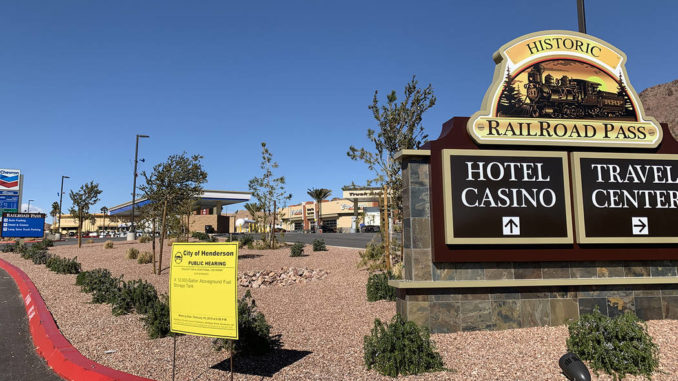 Railroad Pass Casino has eyes on the sky as it looks to expand in Henderson.
Located off the recently completed stretch of Interstate 11 near Boulder City, the casino has begun constructing a helipad on-site. The helipad would be used by Maverick Helicopters to transport customers to popular tourist destinations in the region.
"We're going to form a strategic alliance with Maverick Aviation to fly helicopters to the Grand Canyon and perhaps Hoover Dam from that location," said Railroad Pass owner Joe DeSimone.
The helipad is expected to be finished in about two months, he said.
The helipad is the latest piece of Railroad Pass' growing site. Last year, a travel center with a Chevron station, a Capriotti's Sandwich Shop, Tesla car-charging stations and semitrailer fueling stations opened in conjunction with I-11.
"Since the road construction has been completed, we've been doing very, very well," DeSimone said. "We've had a