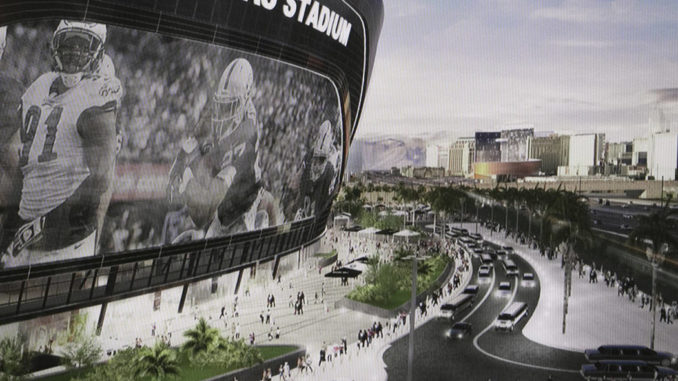 The future home of the Raiders and UNLV football is set to be one of the most connected stadiums in the country.
Cox Communications and the Raiders announced Thursday that they entered into a 10-year partnership, making the media giant the second business to sign such as deal. Caesars Entertainment was the first to do so in November.
Part of the partnership includes Cox providing multiple gig-speed bandwidth internet to fans and stadium operations alike at the under-construction $1.8 billion, 65,000-seat stadium—which is about 40 percent complete—ensuring high-speed connections for visitors and staff.
"We have the advantage of being one of the last franchises to build a new stadium," said Raiders President Marc Badain. "We engaged with every single team to see what has done well and what they could have done better. We can pretty much incorporate best practices and best of show from all the buildings and bring