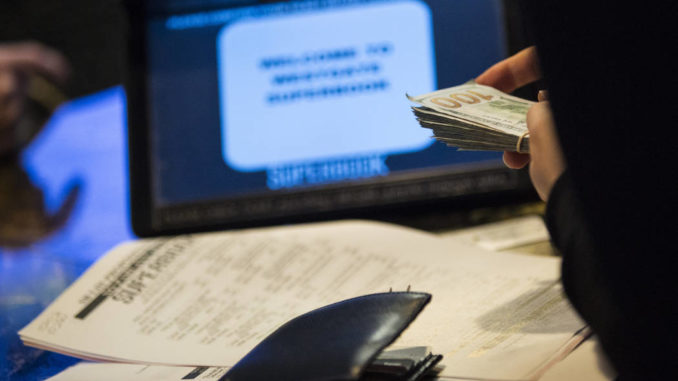 The expansion of legal sports betting across the United States in 2018 didn't slow its growth in Nevada.
In fact, the state's 191 sportsbooks won a record $301 million last year from a record $5 billion wagering handle, according to figures released Thursday by the Nevada Gaming Control Board.
"The expansion hasn't hurt us," Caesars Entertainment sports book director Bill Sattler said. "There's more buzz about sports betting here in Nevada."
The state's sports betting handle increased for the ninth straight year, climbing from $2.76 billion in 2010 to $4.23 billion in 2015 before eclipsing $5 billion for the first time in 2018.
"Most of it has to do with mobile (apps) and in-game play," Sattler said. "In-game play has become much more popular. Everybody's got on board with that."
The books' win percentage, or hold, of 6.01 was the highest in the last 11 years.
"There was a