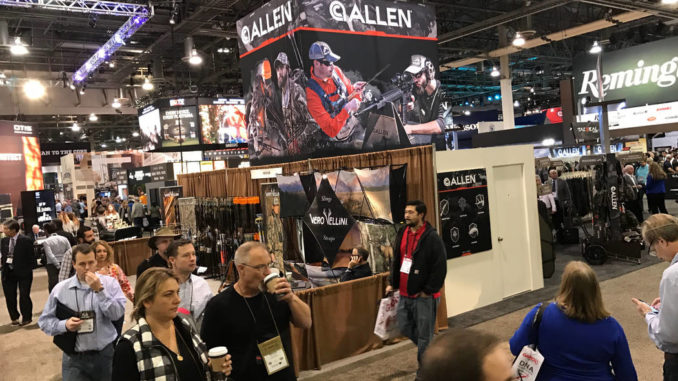 Gun manufacturers will be aiming for big sales this week as they storm into Las Vegas for the industry's biggest trade show.
The Shooting, Hunting & Outdoor Trade Show, better known as the SHOT Show, will draw more than 58,000 industry professionals to the Sands Expo and Convention Center from Tuesday through Friday.
The four-day trade show is the industry's business-to-business equivalent of Black Friday, as manufacturers and wholesalers pen multimillion-dollar deals with retailers and law enforcement agencies for firearms, ammunition and accessories such as holsters and scopes.
The show is also a bonanza for Las Vegas as attendees spend nearly $90 million on hotels, food, drink and souvenirs, said Chris Dolnack, senior vice president and chief marketing officer for the National Shooting Sports Foundation, which runs the show.
Local gun ranges see business pick up during the week. German-based manufacturer Sig Sauer will host as many as 2,000 people