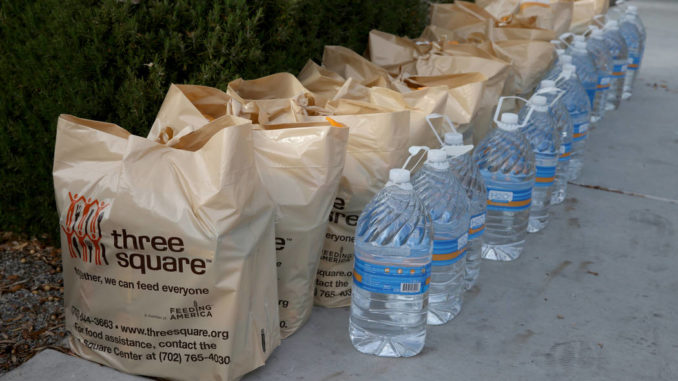 As the federal government partial shutdown drags on, Las Vegas Valley businesses and nonprofits have stepped up to help furloughed and unpaid government employees with discounts and freebies.
Federal employees or contractors with valid federal IDs can get food, visit attractions or get other services for free or discounted prices for the duration of the shutdown.
Food
Federal employees can grab a free meal and nonalcoholic drink at Beer Park Las Vegas in Paris Las Vegas, 3655 Las Vegas Blvd. South during the shutdown. The Beer Park is open 11 a.m. to midnight Monday-Thursday; 11 a.m. to 2 a.m. Friday and Saturday; and 9 a.m. to midnight Sunday.
Romano's Macaroni Grill is offering federal employees a free plate of Mom's Ricotta Meatballs with spaghetti for as long as the shutdown lasts. Employees can get the dish for free by showing a valid federal ID.
Federal workers can get a sweet