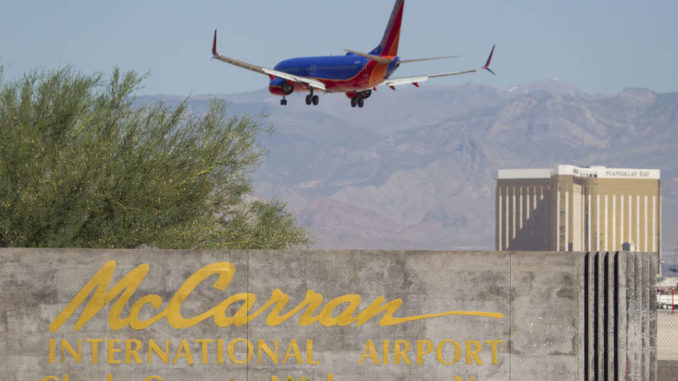 Las Vegas' airport soared to record heights last year, when it saw the most travelers pass through its gates in its 70-year history.
McCarran International Airport saw 49.7 million passengers arrive and depart its gates, setting the all-time passenger volume record at the airport, the Clark County Department of Aviation announced Thursday.
The occasion marks the second straight year the airport bested the record yearly high, as 2017's 48.5 million passengers broke the previous mark of 47.7 million passengers set in 2007.
"McCarran has again been experiencing continuous growth for several years, setting and breaking passenger records month after month, and now, year after year," said Rosemary Vassiliadis, director of the Clark County Department of Aviation, in a statement. "In the midst of all this hustle and bustle, McCarran was ranked No. 1, along with Orlando, in passenger satisfaction among Mega Airports in the J.D. Power 2018 North America Airport