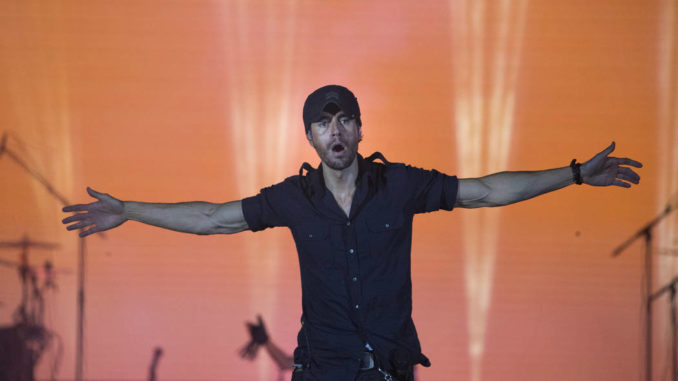 Time to go back to the future in a 20,000-seat discotheque.
The theme will be retro, the sounds anything but, when Calibash returns to T-Mobile Arena.
The Latin music megaconcert will be outfitted with a disco vibe complete with a planetoid-size disco ball when the stacked lineup comes together Saturday.
It's an of-the-moment show: Latin music has never been more popular, expanding into the American mainstream with some of the biggest names in pop and rap getting into the game.
Here's a primer on some of the Calibash performers leading the way:
Enrique Iglesias
Sounds like: Your girlfriend trying to stifle her sighs upon the mere thought of the infuriatingly handsome superstar.
His story: Latin music's crossover king, Iglesias has notched more than 150 No. 1 songs across the various Billboard charts, including a record-setting 27 No. 1 Spanish-language singles on the Hot Latin Tracks chart and 14 No.